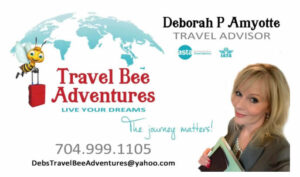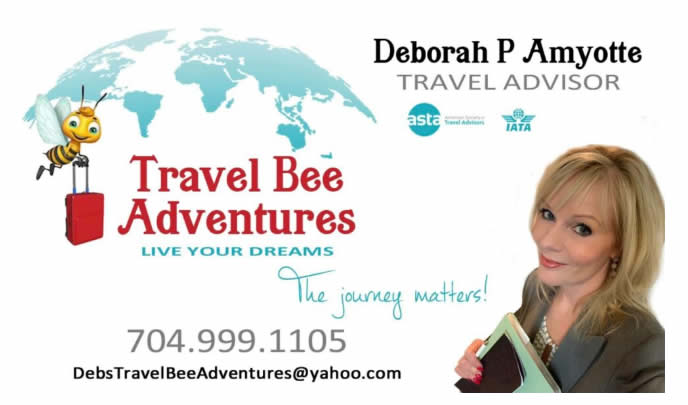 Debbie moved from Florida to North Carolina 6 years ago with her busy company Travel Bee. Travel Bee offers all types of travel, including personal, corporate and groups from the simple hotel/car/flight to a full blown weeks to months trips around the world on land or sea or both. 
When her head is not stuck in a crime novel, watching NFL football (Go Cowboys!) or gallivanting on adventures with her family or friends, debbie is at her desk or in her car, looking up map routes, flight schedules, resort reviews, and working hard on a client's itinerary!  
With decades of travel under her belt and dozens of stamps in her passport, she enjoys sharing her love of travel and helping others plan to explore destinations endlessly. It's truly a passion to provide a service and use her attention to detail, organization skills and industry knowledge to provide that perfect itinerary and make life so much easier for a client! Helping people make wonderful memories that last a lifetime is her goal.
Member Information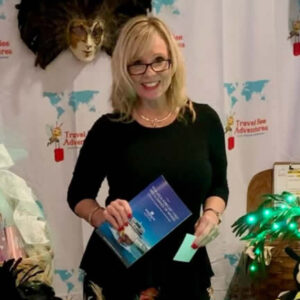 Deborah P. Amyotte
Travel Bee Adventures
Deborah P. Amyotte – Travel Advisor
Phone: (704)-999-1105
EMail: DebsTravelBeeAdventures@yahoo.com